Design for Airplane mode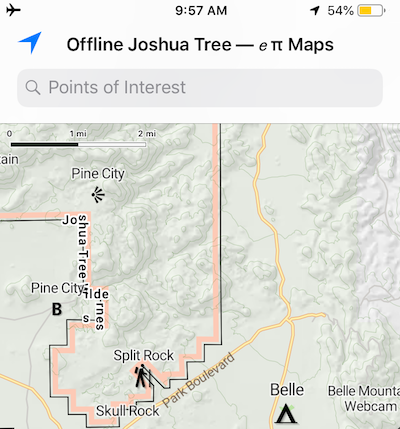 Mobile First
Maps are natively offline
Natively offline means Raster & Vector Map Tiles are hand built & stored as local assets
also means that the map data is presented without a server; truly serverless maps.
Updates are managed through the Apple App Store or Google Play Store.
Why this over that?
Your trip, your privacy — we do not track your location.
Works offline without a network
After the initial app download from the Apple App Store, no server is necessary
We don't track your location
We don't have analytics in our app
We don't care where you go, we just want you to enjoy yourself safely